Close
Open
COVID-19 Response Update
Because we're staying home more and driving less, we are working to reduce auto rates in every state! Learn more about this and our Good Neighbor Relief Program Covid-19 response.
Please contact our office if you have any questions. Due to COVID-19, we've adjusted how we work, but you can always call us or click on Email Agent and complete the form to send our office an email.
We're here for you and want to help.
STATE FARM® INSURANCE AGENT,

FRESNO

, CA
Lesli Kight

STATE FARM® INSURANCE AGENT,

FRESNO

, CA

Lesli Kight
Office:
Contact:
Make a Payment:

Pay Insurance Bills
Use the policy number, payment plan account number, or key code from your paper bill to pay the amount due.

Location
About Me
Our Mission
Disclosures
State Farm Bank, F.S.B., Bloomington, Illinois ("Bank"), is a Member FDIC and Equal Housing Lender. NMLS ID 139716. The other products offered by affiliate companies of State Farm Bank are not FDIC insured, not a State Farm Bank obligation or guaranteed by State Farm Bank, and may be subject to investment risk, including possible loss of principal invested. The Bank encourages any interested individual(s) to submit an application for any product(s) offered by the Bank. We also encourage you to obtain information regarding the Bank's underwriting standards for each type of credit or service offered by visiting statefarm.com or by contacting the Bank at 877-SF4-BANK (877-734-2265). Callers who are hearing or speech impaired should dial 711 or use a preferred Telecommunications Relay Service. To apply for a Bank product, you may also see your participating State Farm agent.



Life Insurance and annuities are issued by State Farm Life Insurance Company. (Not Licensed in MA, NY, and WI) State Farm Life and Accident Assurance Company (Licensed in New York and Wisconsin) Home Office, Bloomington, Illinois.
State Farm VP Management Corp. is a separate entity from those State Farm entities which provide banking and insurance products. Investing involves risk, including potential for loss.
Neither State Farm nor its agents provide tax or legal advice. Please consult a tax or legal advisor for advice regarding your personal circumstances.
Auto Insurance in Fresno, CA
Shopping for car insurance? Lesli Kight in Fresno, CA is one of more than 18,000 State Farm® agents nationwide who can help keep you and your family covered with quality auto insurance.  You can talk to an agent at any time.

Get an online auto insurance quote - it's fast and easy.

Already a State Farm customer? :linkStartTag Register for online account access :linkEndTag to make payments and more.



Home Insurance in Fresno, CA
More people choose State Farm® for their homeowner's insurance over any other providers.

Make the move with Lesli Kight in Fresno, CA to protect your home and family. Plus, save money when you have both car and home insurance with us.

Get a home insurance quote online – it's fast and easy.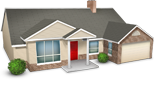 Life Insurance in Fresno, CA
State Farm® offers competitive life insurance rates to help protect you and your loved ones.

There's a lot to learn when you're getting started with life insurance. When you're ready, Lesli Kight in Fresno, CA is here to help.

Get a life insurance quote online – it's fast and easy.